Car Care: Auto Maintenance Services
J D Automotive & Truck Inc in Dover, NJ 07801 is a full-service preventative maintenance and auto repair center, providing comprehensive car care services for your domestic or import vehicle to keep it running at full power. For questions, contact us at 973-366-0799 or send us an email, and our experts will help determine what needs to be done.

Our basic auto maintenance services include:
30/60/90K Mileage Maintenance
As time goes by, various auto repair and maintenance needs come up at different intervals. Most manufacturers recommend car maintenance in intervals of 30,000 miles. This is the 30/60/90K mile schedule (issued by the manufacturers to car owners). Trust the experts at J D Automotive & Truck Inc to keep you on schedule, and help you preserve the condition of the vehicle, optimize its performance, and increase its resale value. The 30/60/90K service includes the following:
Fluid replacements
Oil and Filter changes
Tire rotation, spin balance, and pressure adjustments
Inspection of parts and systems - gears, tires, brake pads, belts, hoses, etc.
With higher mileage: spark plugs, belts, timing belts when applicable
Factory Recommended Service/Maintenance
Automotive and auto parts come with a factory recommended service and maintenance schedule. The manufacturer will tell you how often to service or replace an auto part. At J D Automotive & Truck Inc, we offer factory recommended service/maintenance. Our highly skilled auto mechanics offer comprehensive knowledge and experience. At J D Automotive & Truck Inc, all your factory recommended service/maintenance needs are handled with the latest diagnostic equipment. Remember, we work on all American and imported vehicles (either diesel or gas engines).
Oil, Lube, and Filter
To keep running smoothly, your car highly relies on oil, lube, and oil filters. Oil helps in lubricating, cooling, and cleaning the internal engine components. With time, motor oil becomes contaminated. Your car needs an oil, lube, and filter change every three months (or 3,000 miles). When it is time for a lube, oil, or filter change, take your vehicle to J D Automotive & Truck Inc in Dover, NJ 07801.
To learn more about our Car & Truck Care services, call us at 973-366-0799 or request a quote by clicking below:
Request Quote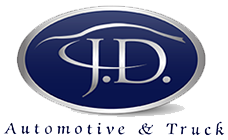 Very Honest
Car & Truck Care
, near
Dover, NJ
Very Honest. I have been taking my vehicle to JD for about 3 years now and they have always been very honest with me and the job is always done right and very fast. I highly recommend this shop.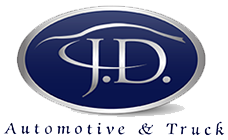 Good People
Car & Truck Care
, near
Dover, NJ
Been going there for a while. Very satisfied with the work. Good people. Honest. Would highly recommend this place. If you think they might be over priced, remember one thing - You get what you pay for. Clean facility.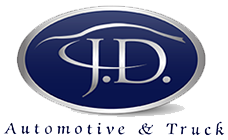 Highly Recommended
Car & Truck Care
, near
Dover, NJ
I have been taking my 1996 Honda to JD for the last 3 years now. I have 200K miles. They have never steered me wrong. They get the job done right, the first time. They are very knowledgeable and experienced. They are not cheap, probably the same rates as most good auto shops and dealers, but you get what you pay for. I don't take my car anywhere else and I recommend them highly.
Discover More About Car Care And Repair Services At J D Automotive & Truck Inc in Dover

Auto AC & Heating Services
coupons
With An Oil Change Service!
Testimonials
Frank C.
JD Auto and Truck provides reliable, great service. I know when I make an appointment, they aren't going to try and sell me something I don't need. I can trust them and that's important to me. Their waiting room is humble, but they offer coffee and they have WIFI. If your repair is going to take a while, they can offer you a local ride so you can avoid hanging out there all day. Bottom line is they're friendly, honest, hard working auto mechanics who know what they're doing, and isn't that what we're all looking for?
view all reviews